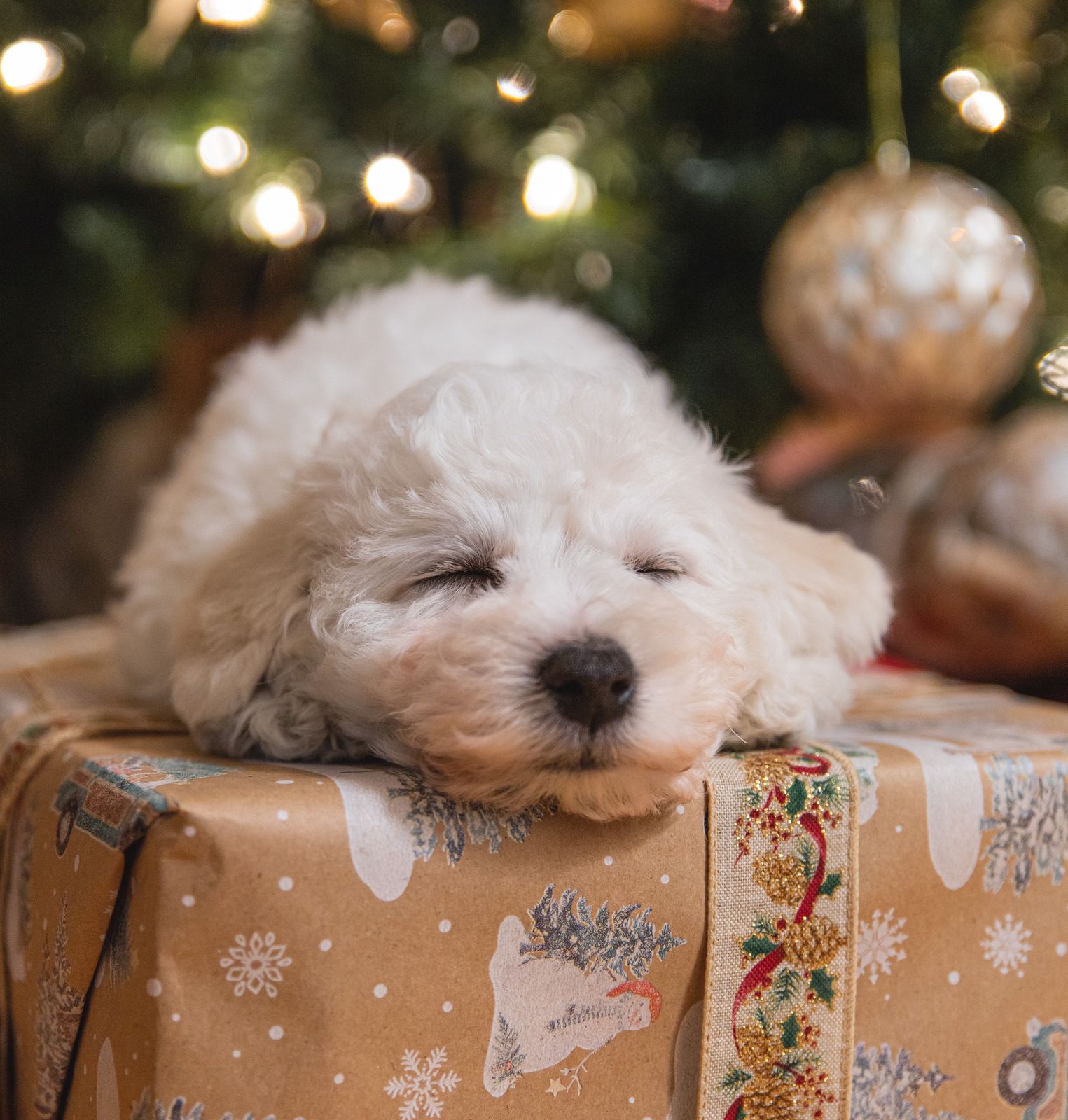 With the holiday season upon us, we've all got gifts on the brain. And if you're like most pet parents we know, you'll likely be getting a gift or two for your favourite animal. You've probably got a few ideas for gifts, but have you ever thought about how safe they are? Sure, most of us think about toxic materials and paints, but what about subtle things that can actually lead to a lot of pain, discomfort, and anxiety? Add in the disconnect of online shopping, and it's hard to inspect the toys thoroughly to see what you're actually getting.
Before you go shopping, keep a few safety tips in mind:
Bones vs. Chew Toys. Giant bones are classic dog toys, but are they the safest? According to Dr. Hunter Finn, they are not. Not only can bones break off into tiny pieces that can get lodged in your dog's throat, but they can severely damage teeth. "Bones are the number one cause of broken teeth", says Vetster Medical Director Dr. Sarah Machell, which are painful and expensive to fix. Go for toys designed specifically for chewing, that are made out of safe silicone, to keep your playtime safe. Same goes for cats and kittens: be careful of any chewable toy that might damage their teeth or break up into small pieces.

Ribbons, buttons, and zips. Stuffed animals are a go-to for many pet parents, but they can have small buttons that can fall off and lead to choking. These pieces can also be swallowed and cause intestinal blockages, which can lead to a whole host of issues. Ribbons can also lead to tangles and tripping hazards. Use the same rules you'd use when buying a toy for a baby, and you'll be good to go.

Avoid look-alikes. Sure, you might love a clone of your pet but your pet might not be too thrilled about it. Giving an iguana a look-alike toy might just lead to anxiety and aggression. Try soft toys, perches, and drapes, which lizards love to hang off of.

Size matters. Make sure the toys are appropriately sized for your pet. This doesn't just mean the item itself. If you're buying a toy with holes, make sure they're big enough to allow an easy escape if a paw (or tongue) gets caught in one. Keep climbing towers within reason for both your kitten and your home. And definitely take size into consideration with plush toys so as not to overwhelm your pet, or accidentally offer them a choking hazard.

If all else fails, give the gift of pet health. Vetster now offers gift cards, so you can give the pets in your life access to 24/7 virtual pet care. And, for every gift card purchase you make, you'll get a free appointment for yourself.
Keeping our pets safe is always top of mind. But, around the holidays, it's easy to get carried away by cute gifts or wanting to delight your pets. By just keeping these few tips in mind, you'll be guaranteed a happy gift recipient. And if you're shopping online, always read the reviews or check for recalls to see if there's anything to worry about that you might not be seeing.
If you're thinking of having your pet join your holiday feasts, check out our post on holiday table scraps. The good news is: you can do so safely, too!
Wishing you and yours a safe and happy holiday season!
The Vetster Editorial Team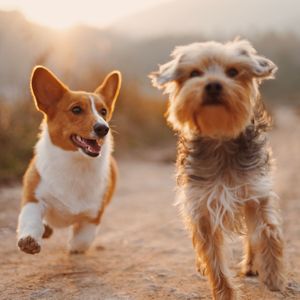 The Vetster Editorial Team is comprised of seasoned writers and communicators dedicated to elevating stories about Vetster, pets and their owners.