Dr. Sarah Machell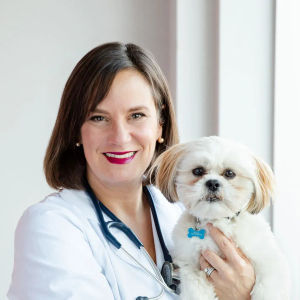 In a healthy cat's mouth, you'll find clean teeth, unremarkable breath, and nice pink gums. But if those gums start getting paler than normal, either to a very light pink or even white, you'll want to take notice.
Should I be concerned about pale gums in cats?
The color of your cat's gums says a lot about their health. If you notice they've changed from their typical pink, make an appointment with the vet. Gum color is a key indicator of whether a situation is an emergency or life threatening. Pale, gray, or white gums are one of the first things your vet will look at to determine urgency.
What are the potential causes of pale gums in cats?
Pale or white gums typically are not normal. Here's what could be causing them:
Anemia
Blood loss
Shock
Injury
Liver problems
Low oxygen
Feline leukemia
All of these conditions require an evaluation by the vet as soon as possible.
What are the different versions of pale gums in cats?
What are the next steps and tests for pale gums in cats?
If your cat's gums change color, take them to the vet immediately. For white gums, the vet will test for anemia by doing a complete blood count and a reticulocyte count. This test will determine whether it's due to internal or external bleeding, or to your cat's immune system trying to destroy its own red blood cells. For yellow gums, the vet will need to test for liver function. And with pale blue or purple gums, your vet will likely put your pet on oxygen while they do an exam to find out why there's a lack of oxygen to your cat's system.
What other symptoms are often associated with pale gums in cats?
Pale gums in cats can be associated with an underlying condition, like anemia or blood loss. Watch for the following:
Lethargy
Loss of appetite
Weakness
Fever
Yellow in the whites of the eyes or skin near the ears
Weight loss
Swollen lymph nodes
Blood in the stool or urine
Vomiting